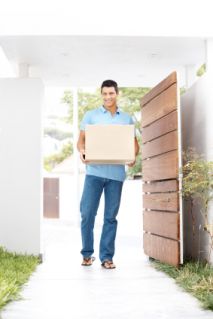 Finding the Perfect Box for your Removal
18 June 2014
Packing is something everyone dreads, yet it is also one of those things that have to be done when you are moving to a new location. Whether it is office equipment, furniture or general household goods, at some point they all need to packed away and ready for removal.
Many people do not realise that there is a wide variety of boxes out there to help make your packing not only easier, but also to provide the best possible method of transportation for your goods.
A box is perceived by most people as what it seems – a box. But there is no such thing as a standard box. There is so much more to a box than meets the eye. For example, did you know that boxes come in single wall and double wall? Single walled boxes are 3mm thick, and are more commonly used. Double walled cardboard boxes however, are 5mm thick, making them the better option if protection for your belongings is what you are looking for.
Of course, as everyone knows, boxes come in many different shapes and sizes. Using the right box to pack the right objects is the key. You wouldn't pack furnishings into a small box, since they are less likely to fit, or provide enough strength to carry the weight of your furnishings.
Small boxes are ideal for smaller items such as games consoles. Fragile items such as crockery are also best left packed into smaller boxes. A good way to know whether something belongs in a small box, is to think whether you would keep the item in question in a drawer? If the answer is yes, it is suitable to pack in a small box. If no, then you should consider a medium or large box.
Medium boxes are ideal for toys, ornaments and similar objects. However, there is a tendency to over pack these. Remember that these boxes need to be lifted at some point, so it is recommended that no box weight more than 50lbs.
Large boxes are extra strong, making them ideal to carry large, heavy objects. Once again, these can become heavy, so when lifting, ensure that you follow health and safety rules.
Wardrobe boxes are ideal for those who do not wish to pack their clothes into a suitcase, where everything is likely to be wrinkled by the time it is time to unpack. You simply place your clothing into this wardrobe as if it were your normal one. Some wardrobe boxes even come with built in rails, so there will be no need to re-iron your clothes!
Picture boxes are ideal to keep your pictured memories alive by providing the upmost protection to your photo frames.
TV boxes are becoming more and more popular, since people take a lot of pride in their expensive televisions. This box is double walled and provides extra protection to your television. It is recommended that even when using a TV box, that you wrap your screen in bubble wrap prior to packing. Styrofoam can also be used to pad the box.
If finding the right box is a daunting task, moving packs are available, where a number of each type of box is provided. Alongside, you will also get essentials such as bubble wrap and strong tape – what more could you ask for?
Do not neglect your belongings and pack everything in a rush without any consideration. Buy the right boxes and keep your items safe, so that they remain in one piece after having made the move successfully.