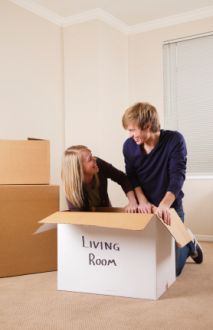 Organise Your Office Move to N7 in Advance
18 June 2014
We all know that moving is a really stressful time. It doesn't matter what kind of property it is that you are moving out of or in to, there will always be a shiver of dread that passes down your spine as you consider the workload it will entail. While there are tips abound to help you make your move less painful, should you be moving your workplace, the best way to streamline the whole process is to organise your office move to N7 in advance. Planning may seem obvious as a key to success in any procedure, but the level of planning required to make your move really effective may not come naturally to most. The key is in the 'advance' part; you should start your planning a good couple of months before the move, so that you have enough time to work out any potential disasters and deal with them as they come. It will also mean that you are less stressed by the whole event, which can be key to maintaining relationships with those involved in the move, and keeping them on side. We will run you through a few key hints and tips that will make your N7 move a walk in the park.

As mentioned above, it is imperative that you start planning well in advance, but what exactly should you be planning? Start by writing down a list of things that come to you straight away, like removals companies, sorting out the change over of energy supply, and everything else that is immediately obvious when you consider the move. When making notes about these elements of the move, you should note down anything else that occurs to you during the making of the list. You will naturally think of things as you work out how to go about others, for instance; when working out what size of van you will need your removers to supply, you may realise that the aforementioned van will be parked outside your new property all day while you unpack. Will this be a problem or do you have the relevant parking permits?

Give as much consideration to the buildings that you are leaving and entering as you do the moving part; do the properties need sprucing up at all? If so it is obviously best to do any redecorating work while the places are empty, as it reduces the chance of anything getting in the way, or becoming soiled in the process. Will you have enough time to get these jobs done while the move is in motion? These little questions can be the key to making your move an efficient success.

Use a professional removals company, especially if you are performing a large office move. These companies will be well versed in such moves, and will have adequately trained professionals who will know exactly how to handle your goods; avoiding damages as well as injuries. The knowledge that you are in safe hands will also contribute to your peace of mind and make everything much less stressful for you and your team. Build a decent relationship with the head of the removal team, and make sure that you understand each other completely before anything goes ahead. This relationship can make all the difference when stuck in the hustle and bustle of the move, as you will be less worried about being scammed for extra costs and the like.

While these are a few good starts to your moving process, your move will be different to everyone else's, so plan carefully and you can't go wrong!