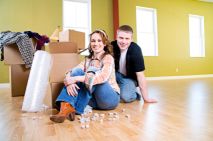 The Office Move To Sutton – Most Common MisTakesTo Avoid
18 June 2014
There can hardly be a business owner who doesn't want to relocate their business to London. It's where a business can blossom and grow – a city that's full of opportunities. A good businessman understands how important the right location is – it simply makes all the difference. So you've chosen to move to the area of Sutton, in London, and you have an approximate idea of the moving date. How you proceed from there will determine how easy the move will be and whether there will be any negative effect on the work process. When it comes to office relocations, they are just as tough residential ones. The big difference, though, is that if something goes wrong with the office move, the whole business will be affected. Moving the office premises requires professional assistance by an office removals company that has plenty of experience and will offer impeccable service and full insurance. When your business is at stake, you need to make the right decisions, so you don't put the business at risk. However, there are plenty of common moving mistakes which a business owner should avoid. Here are the top ones:
• Poor coordination during the moving process, lack of checklist and slow or no organization. It's best to discuss all the important decision regarding the move with a team at the office.
• Inadequate budgeting which results in bad moving decisions and outcomes. Office moves are expensive, but it's more expensive to deal with bad and unprofessional service, because you've tried to save up from the move.
• Starting late – not enough time for informing the staff and insufficient time for planning and preparation. Starting late and expecting fast, yet great results is one of the major moving mistakes that you should avoid at all cost.
• Poor communication – the result will be frustrated staff, bad management and an overall negative mood surrounding the move, which nobody wants. Moreover, you need to inform your business partners and clients too – communicating the move is an ongoing process throughout the relocation, which is essential for your success and reputation.
• Bad suppliers – hiring general contractors, architects, IT suppliers, technicians, furniture supplies and interior designers who are not the best in their field is simply a waste of money and time. There is no point moving a business, if you are not going to do it the right way.
There is a lot going on when moving the office – it's not just changing the location. The changes will affect everyone – employees and their commuting, business partners and clients too. Understand that basing your decisions on money only will only affect the business negatively. Invest in a reputable moving company and quality service – that's the proper way to move a business. Choose the moving date wisely – ideally at a weekend and not in the middle of a big project or when there is just too much to do at the office. Understand that the productivity of your employees will be directly influenced by the office relocation. It's completely normal for people to need a few days or even weeks to get absolutely used to the new location – both the interior and the exterior. Try to reward them with an office event – something that will cheer everyone up. This is the best way to express your appreciation and gratitude. Avoid making these common moving mistakes and your office relocation will go easier than you think.