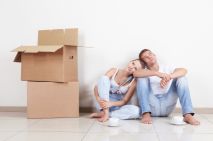 West Hampstead Furniture Movers
18 June 2014
While it is very easy to get excited about redecorating your home, or even getting involved in redesigning a new place, the technicalities of logistics can be a real dampener on anyone's fun; from organization to everything going wrong, there are so many problems that it can put even the most hardened of home improvers off! We will try and help those West Hampstead furniture movers who are a little daunted by the process to free themselves of the burden of taking on such a task, with a few helpful tips on making your furniture fit!

Arm yourself with a tape measure and a spreadsheet, or a piece of paper. Get the obvious dimensions of a room, and give some thought as to what you want to put in to your rooms. It is easy to forget how detailed you sometimes need to be, we all know that a sofa needs to be a certain length to go against a wall, but what if there is a window on that wall? Be aware that certain dimensions of furniture can make a place look badly considered, as well as blocking light and upsetting the way in which you use the room.

When you are looking for your furniture, whether in a show room, or online, you now have a mathematical rundown of your rooms, and can imagine things in them in a literal sense. If you are going to see the furniture, take the tape measure with you for a direct comparison, and if the item is online, then you can usually see measurements on the page, or even request them from the seller. One of the main problems with buying online is that some photography can give an inaccurate impression of the actual color, which can lead to issues if you buy it without seeing the item in the flesh.

Getting everything to fit in a room is all well and good, but we often completely disregard how we will get those things in to the room in the first place! Modern furniture is often designed with this in mind, particularly the cheaper end of the spectrum, most of which comes flat packed and can be built fairly easily within the room. These products are not really designed to be taken apart and rebuilt however, and therefore will become weaker as they are moved out of the house and into a new one. This lack of longitude may tempt you in to spending more on some higher end furniture which comes fully assembled.

If this is the case then you need to think hard about the way in which you will get your items in to the property. Bulky items like sofas and wardrobes are particularly difficult, and not just due to size. Weight is a large factor in moving these kinds of furniture, as it needs to be managed by a couple of strong individuals, and this can make things awkward. Dealing with maneuvering a large object which is very heavy is also quite painful for the lifter, especially when making small movements in order to fit something through a small gap or in to a tight space. The resulting strain can be quite damaging to the person involved, as well as making it all the more likely that the item will be dropped.

These things are not to be taken lightly, so do your measurements and find out weights of items before you buy, preferably going along to see the object first, as this is the only real way of coming to terms with how it will fit in to your new place.