Searching For The Best Storage is over
For those who are moving home, the way in which you move your possessions can make a huge difference and can often decide the overall success of the move. Removal Company know this and want to make sure that you have a great storage method in for those who are looking to move and might well need to store some of their items while doing so. As the industry leading experts when it comes to the best way in which to store your items, there is no one better to help and no better way in which you can get a great service. If you're looking for the very best, give one call to 020 8746 4332 and see what we can do for you.
The right move is often one which is able to handle all of your possessions in the right manner. However, this does not always mean that you will need to take everything with you all at once, as this can simply slow down the moving process and make everything slower and more difficult to handle. Instead, there is another option. By making use of self storage, you can find that you are able to place some or all of your possessions into a safe and secure environment while you take on the challenge of moving home. Handled in a professional manner, this can mean that storing your items can be hugely beneficial for those who are moving home as it is able to save a huge amount of time and stress when moving and allows you to settle into the new home at a pace which suits you.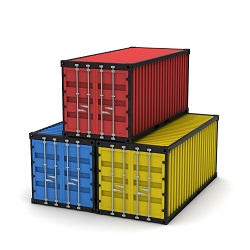 What should you be looking for when it comes to storage, however? There are many factors which can be essential when delivering a quality service and there are some which really can make a difference to storing your items, whether you are moving home or not. The first of these is making sure that the storage which you turn to is as safe and as secure as possible. As such, it is important to be able to trust the facilities and the premises to keep your items as safe as possible. When it comes to storage, we are able to deliver a state of the art facility which makes sure that your possessions are always kept in the best possible fashion at all times. Rather than relying on a second best service, the right storage is always something which you can trust.
As well as supplying a fantastic place in which to store your items, it is also essential that you are able to find a self storage solution which suits your budget. When it comes to getting the very best price, finding the right company means that you can always store whatever it is that you need to store, for however long, when it matters most to you. With this in mind, it can be easy to make sure that you are able to move home (or for whatever reason you might need self storage) in a quick and easy fashion, always in the knowledge that you have the best storage option working for you.
When it comes to storing your positions, Removal Company always provide the very best help. No matter what you need to store or how long you need to store it, and for any reason at all, finding the right solution to suit your requirements has never been easier. If you want to store something, call 020 8746 4332 for a free quote and to discover just how easy it can be to store your items.